SAKS Holiday 2006 Mercedes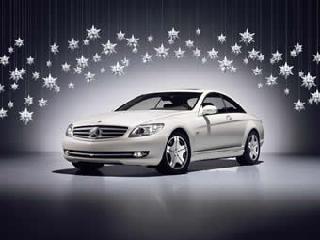 Christmas is a good four months away but Mercedes-Benz is already thinking ahead by showing off its new 2007 CL600 flagship coupe which will make its debut in the Saks Fifth Avenue's "The Gift" Holiday catalog. Limited to only 20 units, the Saks Special Edition CL600 coupes features a Mystic White exterior, Porcelain Nappa leather and Piano Lacquer Black interior with five-spoke 18" wheels, and a 510-hp twin-turbocharged V12 engine.

Pricing has yet to be announced this year but if you count on last year's 20 S600 flagship sedans that cost $145,775 which sold out in less than ten minutes, pricing wouldn't really matter at all would it?

The catalog comes out in October.