The Ultima GTR supercar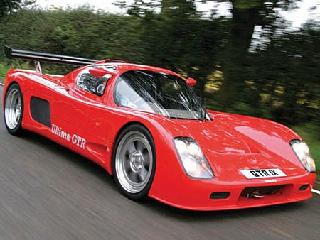 You are looking at the world's fastest supercar. Tiny Brith car maker Ultima Sports may be unheard of in this part of the planet, but the record run by its GTR supercar – an amazing, record-breaking series of 0-60 mph (2.6 seconds), 0-100 mph (5.3 seconds), 100-0 mph (3.6 seconds) and — the big one — 0-100-0 in a blistering 9.4 seconds – will certainly put the company on the map.

According to Ultima, the triple 0-100-0 mark is particularly noteworthy, as it means that their car is faster than legendary favorites Ferrari Enzo, the McLaren F1 LM, the Porsche Carrera GT and the Pagani Zonda.

All I can say is wow.

And how much will the world's fastest supercar cost you? The fully assembled GTR is priced from around $125,000, with kit prices starting much lower. A fortune – but, that's a fraction of the price of a used Enzo. That's another wow.

You may not find auto parts for this car at Auto Parts Discount but it sure is a winner.