Want a Prius? Get a Number
Looks like the line for the Toyota Prius is getting longer and longer.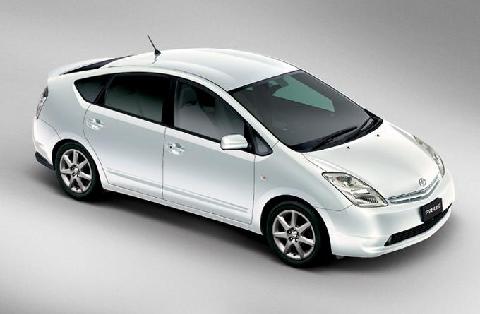 With the gas prices not showing any signs of going down anytime soon, those who want to have Toyota's popular gas-electric hybrid will have to take a higher number waiting for a possible three to four month period. Only last month waiting took two months. Toyota obviously has both hands full – it has said it plans to raise production of hybrids to 400,000 in 2006 from 300,000 in 2005.

While everyone I know is practically waiting in line for their Prius (including myself), my brother, a rabid SUV fan cannot stop talking about GM's newest set of big, bad boys – the 2007 versions of the Chevy Tahoe, GMC Youkon and his "dream ride", the Cadillac Escalade. GM is set to begin building these full-size 2007 SUVs late this year. Already, my brother is thinking of adding [b]Auto Parts Discount[/b] to stuff he saw on MTV.

I heard that the guys at GM's PR staff are trying its best to focus on fuel-saving technologies built into its next-generation big SUVS. I still doubt though, the practicality of having really such a huge and gas-lapping vehicle at a time when gasoline prices are so high up and concerns about pollution (of which cars are huge contributors) and its effect on global warming and weather patterns continue to increase.

SUVs look really good, and when you say they are mean machines – they really are.