TOYOTA and Subaru to produce small cars in Europe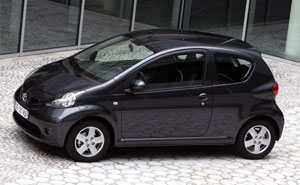 Toyota is reportedly considering providing small cars to Subaru for sale in Europe to take advantage of the growing demand for fuel efficient vehicles there.

News reports says that the deal would include Toyota's popular Vitz model (the Yaris in Europe), and its Aygo model, which is only sold in Europe. The partnership will supposedly take effect as early as 2008.

GM ended its partnership with Fuji and sold out all 20% stake of the company. Toyota bought an 8.7 percent stake in Fuji for US$315 million and became the company's top shareholder.

Toyota will also build the Camry at Fujiís U.S. plant situated in Indiana starting March 2007.